We are excited to announce that Assemblymember Alex Lee (D-San José) has recently introduced legislation to study the potential shift from antiquated property tax to land value taxation in California.
Land value taxation is a system where taxes are levied based on the value of land, rather than the value of buildings or improvements on the land. This system has been successful in cities around the world and has been shown to encourage economic growth, reduce poverty, and improve public services.
We believe this is a significant step in the right direction. The shift to land value taxation has the potential to create a more equitable and sustainable tax system for all Californians.
Read the press release: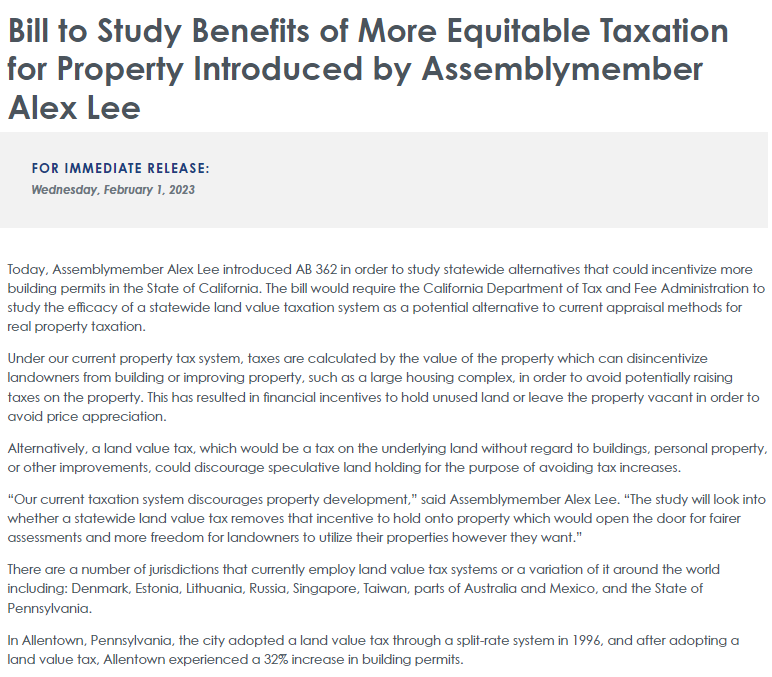 Assemblymember Lee tweeted his introduction of the legislation: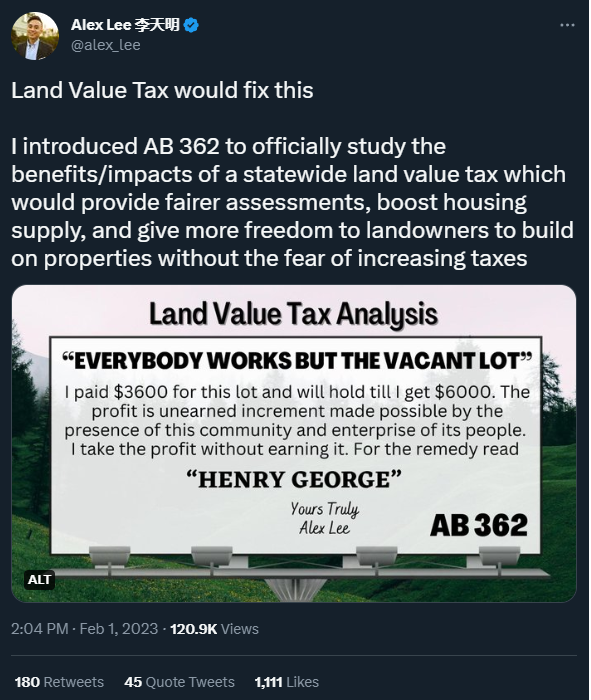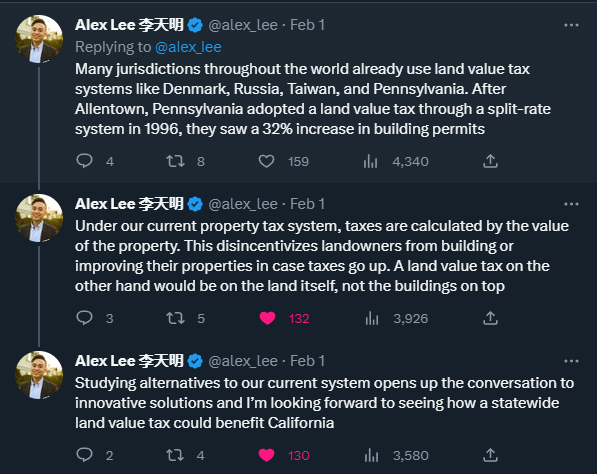 Read the bill text and learn more about its status here: https://leginfo.legislature.ca.gov/faces/billNavClient.xhtml?bill_id=202320240AB362